Download
Great cheat mod Aimbot Shaitan for WoT 1.22.1.0 – this is an autofocus, a classic of forbidden mods. Allows you to shoot without missing. In fact, You only need to control the movement of the tank, and everything else will do the sight.
Mod features
Smart notification with detailed settings in the configuration.
Automatic localization of the client version under RU or ENG server.
Armored penetration calculator.
Information panel with data about the enemy tank.
Additional advanced settings of the sight ("Space" – space bar).
Auto-firing on / off.
Fire control system (SKW) for saving shells.
The lead marker is displayed without grabbing.
Autobot is a smart algorithm for finding vulnerable zones and penetration zones.
Roentgen.
Tracking a target out of sight.
Customization
All settings are made in the configuration file res_mods1.22.1.0scriptsclientmods ZJ_Modsxml ZJ_AimBotShaytan.xml
Open the file in the Notepad++text editor.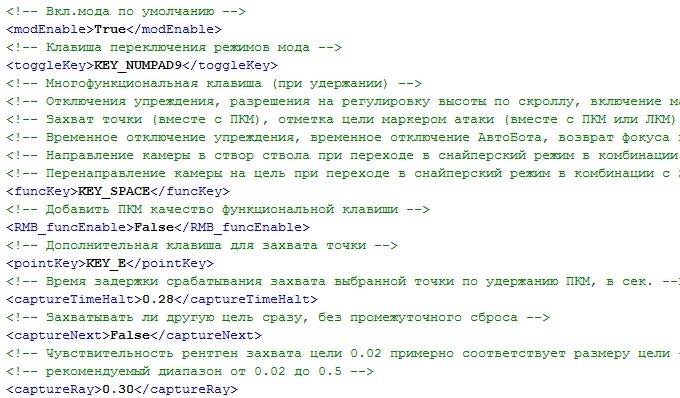 Installing the mod
Copy the contents of the archive to World_Of_Tanks/res_mods/1.22.1.0/
Download Aimbot Shaitan sight for WoT
direct link

direct link
AimBotShaytan.rar
Cloud Mail.ru

direct link
AimBotShaytan_configs.rar